Client Testimonials
What people are saying 💬
"Always amazing to work with! Sweet, understanding, and open to feedback. A musical genius for sure. Highly recommend!"
Melody Korkmaz
Singer/Artist
I want to see your music grow.
Let's feed those new listeners some songs with impeccable balance and crisp vocals. Mmm...yummy 😋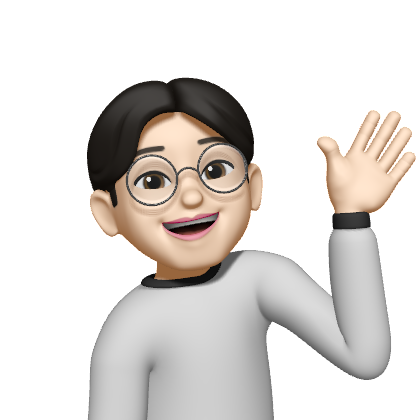 Frequently Asked Questions
Get your answers here.
chevron_right I need an EP or album mixed and mastered. Do I get a discount?
Yes! If you need four or more songs mixed and mastered, let's make a special deal!
chevron_right I need my mix ASAP. Does it cost extra?
Express Delivery is available for an additional 20% of your original cost. It guarantees that you'll receive your song's first mix within five days of sending your files. Note that mix revisions and masters may require additional time to complete.
Have other questions?
I have answers! Ask me about payment accommodations, my process, my favorite cheese, or anything else.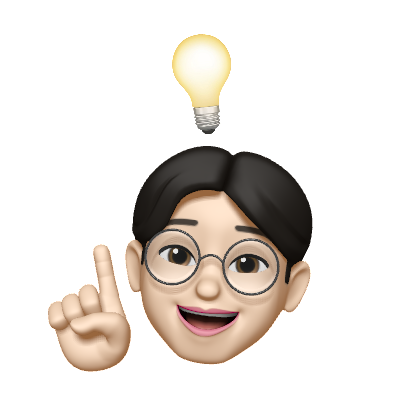 Contact
Nice to meet you!
If you'd like to get your song mixed and mastered or have any questions, let's get in touch!
Mixing
Crisp vocals. Balanced tracks. Lots of love.
A well-balanced and creatively-enhanced mix will keep your listeners hooked.I will mix your individual tracks into ear-watering perfection, which includes...
Creating balance by adjusting levels & panning tracks

Making room for each element by applying EQ and dynamic processing

Tuning your vocals naturally and manually with Melodyne

Elevating your song by adding creative effects like reverb, delay, distortion, chorus, flanger, etc.

Creating emotional transitions and cool atmospheres by automating effects

Making other adjustments that will improve your song
What does it sound like?
Hear the difference between demos and mixed-and-mastered songs! All audio is set to the same volume for fair comparisons.
Indie Pop
you should know - Mark Zhu
R&B
breakmyheartplease - Melody Korkmaz
Alternative Pop
Villain - Mark Zhu, Melody Korkmaz
What files will I get?
For each song, you'll get...
A high-quality WAV file

Unlimited revisions

A free master for your mix because I love you 🥰
What's the process like?
chevron_right 1. Let me know
Send me your mix request via email or Instagram DM. Let's get to know each other!
chevron_right 2. Send payment
Once we agree to work together, I'll send an invoice for the total amount. Please pay before I start mixing. I accept Zelle (preferred) and PayPal, and other methods are available on request.
chevron_right 3. Fill out mixing form
Complete this form for each song. It requests important info like reference songs and your project's deadline.
chevron_right 4. Send files
chevron_right 5. Receive mix & revise
I'll send you the first mix via wetransfer.com. You can then make revisions, which you can learn about here.
chevron_right 6. Approve mix & receive master
When you're happy with the final mix, you can approve it for mastering (which comes free with every mix!). Then, I'll send you the final master via wetransfer.com. Time to let the world hear your new song!
I care about your music 😤❤️
So let me help you deliver high-quality sound to your hungry fans.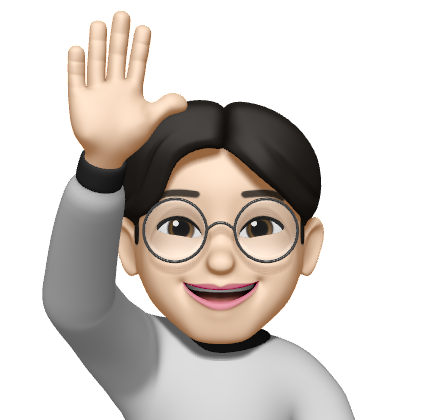 Mastering
Louder. Louder. Not too loud.
Mastering is the last step before sending out your music. It adds shine and glimmer to your track and boosts each element's presence without distorting them or sacrificing dynamics.I will prepare your song for distribution by
Making each instrument and vocal clear

Maximizing volume while retaining dynamics and avoiding distortion

Ensuring your song sounds balanced in a playlist of similar songs.
What You'll Receive
For each song, you'll get...
A high-quality WAV file

Unlimited revisions
Ready to get a chart-breaking sound? 📈
Great! Let's get started.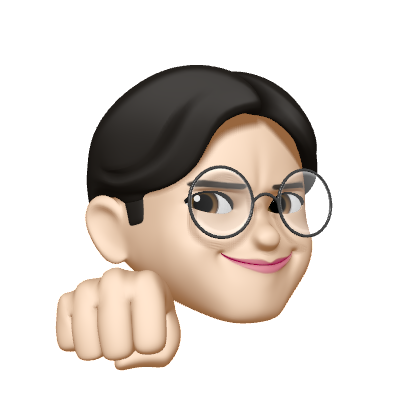 Pricing
Save your time for creating.
I'll handle the knobs and faders ⚡️
Here are the features and pricing of my services!🔥: Most popular
Master
Small Mix
Regular Mix
🔥 Medium Mix
Large Mix
Description
Supercharged
for streaming.
Great value.
Affordable.
The Goldilocks
package.
Better than
small fries.
Nice and chunky.
Files
1
Up to 16
17-24
25-36
37+
Price
$59
$199
$299
$499
$599
Vocal Tuning
✅
✅
✅
✅
Free Master
✅
✅
✅
✅
Revisions
Unlimited
Unlimited
Unlimited
Unlimited
Unlimited
Turnaround Time
3-5 days
7-10 days
7-10 days
1-2 weeks
1-2 weeks
Psst! If you need an EP or album (with four or more songs) mixed and mastered, or you are a nonprofit organization, let's make a special deal!
Preparing Files
How do I export and send my files?
To get your mix faster, please follow these six easy steps when preparing and sending your files for mixing:
chevron_right 1. Export demo mix
Create a folder named "[Artist Name] - [Song Title] - Multitracks", and export your song's current demo mix to the folder as an MP3 or WAV file named "[Artist Name] - [Song Title] Demo Mix".
chevron_right 2. Bypass effects & automation
Bypass all effects and automation on your tracks. Make sure no tracks clip (exceed 0 dB). If there's a certain effect you want me to use in your mix, export it as an additional wet track. Note that vocals should always be dry and in mono if there is only one vocal layer per track.
chevron_right 3. Clean up
Cross-fade all audio regions and remove unwanted noises like clicks, pops, etc. Don't remove breaths or let vocals overlap on a single track. Order the tracks so that similar sounds are next to each other. Ensure every track is arranged and aligned correctly before exporting.
chevron_right 4. Label & export
Number and label each track with a clear name (e.g., "01 Lead Vocals"), and export each track as a WAV file at its original bit depth (typically 16, 24, or 32 bit) and sample rate (typically 44100 or 48100 Hz).
chevron_right 5. Double-check
Reimport the tracks into a new project to verify they reconstruct the song. Ensure that no tracks go over 0 dB, are muted, or are unintentionally wet.
chevron_right 6. Zip & send
Zip the main folder (containing the demo mix and dry tracks) and send it to [email protected] via wetransfer.com. If your song has lyrics, email me a lyric sheet with labeled song sections.
Making Revisions
Listen. Take notes. Communicate. Repeat.
Mix revisions are an essential part of the mixing process, allowing you to fine-tune and perfect your song to satisfaction. Here's a guide on how to listen to your mix and write revision notes efficiently.
How do I listen to my mix?
Before writing your revision notes, listen to your mix effectively with these tips:
Listen in a quiet environment on speakers and headphones.

Test your mix on different devices like your phone, earbuds, laptop, and car speakers to see how each device portrays your mix.

Pay attention to the overall sound, and identify specific areas needing improvement.

Take notes during your listening session to ensure that all necessary changes are addressed.
How do I write revision notes?
Be specific and concise when writing revision notes. Here are some tips:
Specify instrument names or filenames (e.g., the lead synth or 07 Lead Synth.wav) when referring to a certain sound.

Group your comments by instrument type.

Provide a timestamp, lyric line, or song section when referring to a specific spot.

When necessary, refer to the demo mix and reference songs you provided. You can also provide examples (YouTube links with timestamps) of how you want a certain element to sound.
Here are some example revision notes by type:
chevron_right Dynamics & tone
Bring up the 808 at the bass drop at 0:38.

Bring down the hi-hat by 1-2 dB during the chorus.

Bring down the piano's high end during the second verse.
chevron_right Stereo image
Pan harmony 2 L and harmony 2 R hard left and right throughout the entire song.

Pan the closed hi-hats 10% to the left and the open hi-hats 10% to the right during the pre-chorus.

Widen the stereo image of the snaps throughout the entire song.
chevron_right Effect parameters
Increase the delay time on the lead vocals during the chorus.

Add a bit more distortion to the guitar during the chorus. Here's an example at 1:24: [YouTube link].

Increase the modulation depth on the keys during the first verse.
chevron_right Effect automation
Make the reverb on the ad-libs at 1:24 swell like it's going underwater.

Make the adlib pan slowly pan from left to right, starting at 2:03 and ending at 2:16.
chevron_right Vocal tuning & timing
In "Just before you," the "-fore" of "before" should be a G#, not a G.

Make the "pro-" in "You promised forever" snap to beat 1 of the measure at 0:34.
It's important to note that revisions are not meant to completely change the original mix, but rather to refine it and make small adjustments. By listening effectively to your mix and providing clear and specific revision notes, we can achieve your desired sound efficiently.